Again I have come across Sylvia Duckworth's
rules of teaching
. I like all of them. My five favorites are rules 2, 5, 7, 9 and 13. Both pedagogy and content knowledge are important. I'd add a couple more to her list.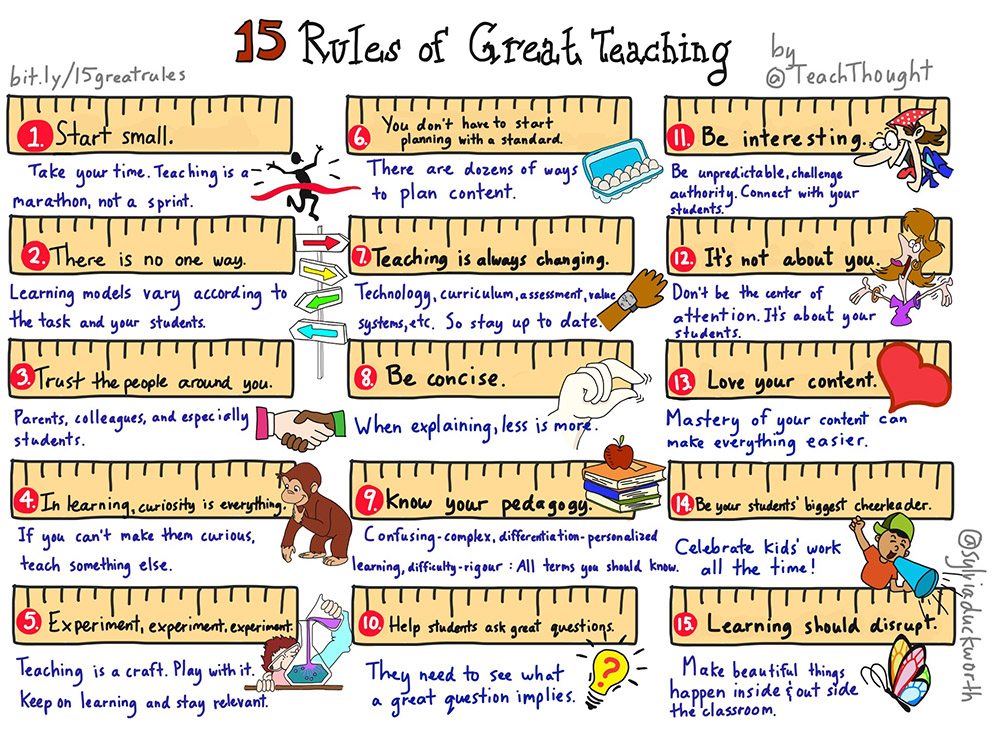 16. Collect feedback constantly.
A good teacher should constantly be gauging both formally and informally how it is going in the class.
17. Let students play expert. The most authentic tasks asks students to be expert and share that expertise.
What are your favorites on her list and what would you add to the list?