I like small victories. Today I had one because of my PLN (Professional Learning Network). One of my regular reads is Matt Bergman's Learn Lead Grow blog. I follow him through Google+. His
post today
was about a cool chrome extension to help those with dyslexia better read their chrome browser.
After reading his blog, I went right to the support services team at school and shared this chrome tool and then showed them how to access it themselves via chrome extensions. A cool side benefit is that I also showed these folks the cool world of Chrome add-ons and extensions. Because of Matt's blog and my PLN, the learning and reading specialist, the head of support services, and the ESL teacher all now can share with their students this effective tool. I was pleased to hear the reading specialist explain to me why she thinks the extension is a useful tool for those who have dyslexia.
Yesterday,
AJ Juliani shared his reading list.
Though my list is not as vast as his, here are some of the people and sites that I read almost daily.
AJ Juliani - A great big-picture and inspirational tech though leader. For AJ, it is always about the bigger questions. It isn't really about the tech, it is about what tech allows us to do.
Learn, Lead, Grow - Matt Bergman is a thoughtful tech innovator.
Jordan Shapiro at Forbes magazine always offers provocative articles about education and education policy.
+Alice Keeler- a true Google guru. What doesn't she know how to do? I can't keep up with her output. But she is amazing.
Finally, I check out this Education Technology and Mobile Learning blog for its broad array of tips and tools.
This list is not exhaustive. I also contribute to and read Google+ posts.
+Kyle Beatty
and
+Dan Crowley
are terrific aggregators of fascinating tech and ed-tech information. Their commentaries on are always interesting and well considered. I tweet and receive a steady stream of education and ed-tech tweets as well. These are crucial components of my PLN.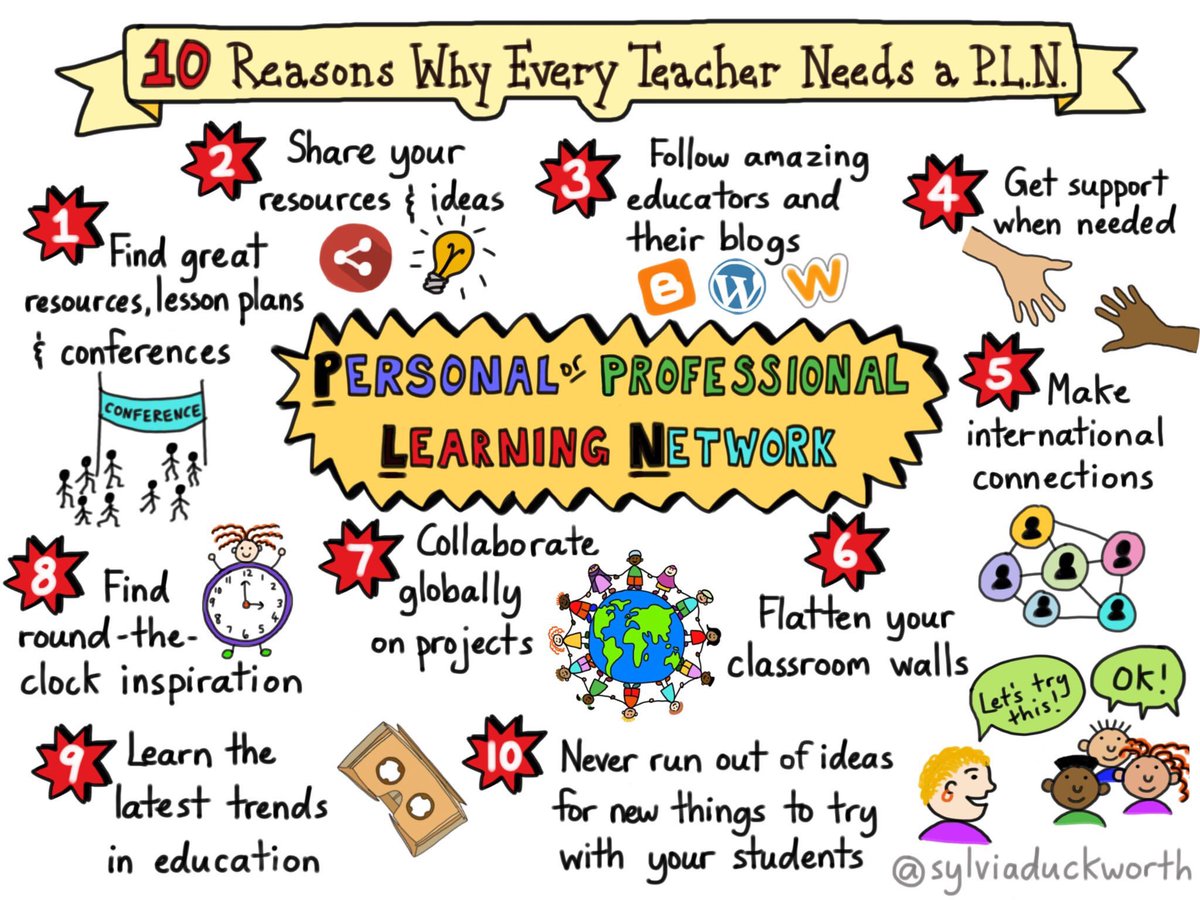 https://pbs.twimg.com/media/CkswcFeW0AAGg1Y.jpg
Important people who used to be part of my PLN
I don't read him too much anymore, but Will Richardson helped me connect technology to my already very progressive pedagogy. Before Will, I thought tech useful, but didn't really see its potential transformative power. His blog that I used to read no longer exists. Currently, I follow him on Medium and am happy when
his work
pops up on that aptly named medium.
Lea Hansen was likely my first daily read. I don't check her out much anymore, but
her classroom blog
was a tremendous inspiration to me back when I was a social studies teacher five and six years ago.
I also found
Jennifer Ward's
work to be amazing. She barely posts anymore, but thanks Jennifer. You taught me a lot.
I also read quite a few history teaching sites that I don't list here. Though they are tech related, they are less germane to this general ed-tech blog. Unlike the folks I list above, I don't read them daily. They are bookmarked sites I visit frequently, but they aren't part of my PLN.
To my about 50 or so daily readers (and thanks so much to all of you!) I am sure that I am preaching to the choir in saying get a PLN. If you somehow have come across me, surely some of the names I mention above are already very familiar to you. If not, I hope you find them as interesting as I do.
I love my PLN. I almost wish the unwieldy immersion into learning it offers could be accredited because I've learned more from it than I did through my Master's degree. I learned something today that wasn't earth-shattering. But I made three teachers very excited today and their new knowledge will directly benefit students right away. Without my PLN, this small victory would not have happened.

Please retweet this along with your favorite reads.